Professional Context
I am a teacher at George B. Swift Elementary in Chicago's Edgewater neighborhood. Swift is one of the most diverse schools in the city with over 50 different languages spoken in a population of around 700 students. Approximately 50% of our students are English language learners. I am one of two middle school science teachers teaching earth, life, and physical science. I teach four different groups of students for 60 minutes each period. Due to our schedule in middle school, some of my groups are mixed grade levels which requires me to tackle the content in a project-based format so that I can teach different content to the different grade levels present in each class. I will implement my imagineIT project with the 7th grade students that I will teach. Our middle school used the Science Education for Public Understanding Program(SEPUP) curriculum with 6th grade dedicated to earth science, 7th grade dedicated to life science, and 8th grade dedicated to physical science.
The Big Idea
The big idea for my imagineIT project is making connections. What does this mean? Connections between ideas; connections between concepts; connections between science content and the real world; and connections between science and other content areas. All too often students learn facts and information that remain in isolation. They fail to understand how the knowledge gained helps them understand the world around them. My goal is to help students see these connections and start to form a broader and deeper understanding of science content. Hopefully to start to see the magic of the world all around them through the eyes of a scientist.
There are a number of possible overarching themes in science that may apply to the teaching of science content in my classroom this year:
1. systems, order, organization
2. evidence, models, explanations
3. constancy, change, measurement
4. evolution and equilibrium (change/evolution and stability)
5. form and function
6.
models
7. scale and structures
8. flow of energy in a system
9. patterns of change and cycles
​


In any specific field of science, these different themes can be applied. For example, with earth science the focus can be on the flow of energy in a system. This theme could be explored with plate tectonics, as in the flow of energy in convection currents, to help explain earthquakes, volcanoes, and changes to the earth's surface. In life science this same theme could be applied to body systems-the flow of energy from outside of the body to inside the body. Energy is taken into the body, processed in the digestive system, and moved into each individual cell.
Performances of Understanding

After a unit on the digestive system and human health, an example of a performance of understanding could be the culminating project of designing a health food restaurant. As part of this project students would design and create menus, develop print and multimedia commercials promoting their restaurant, and design an elevator pitch to potential investors showcasing why their health food restaurant will meet the dietary needs of everyone.

Another example of an assessment of understanding could be the development of a model to show the functions of the different parts of a cell. Students could create a physical model, a multimedia model, or another type of model to effectively show the appearance and function of cell organelles.

A final example of a performance of understanding of Newton's laws of motion. Students would be challenged to create a gravity roller coaster. Part of the design would require them to use Newton's laws to design the coaster and ensure that all of the forces involved are accounted for and result in a safe, yet exhilarating experience for the riders.

Tools and Pedagogy
A big piece of my plan will be to help students become better organized-to find the appropriate tools to keep track of learning done inside and outside of the classroom. One piece of this will be to develop a highly organized binder for each student. Binders will be a place to keep track of and organize notes from class, academic vocabulary, labs, assessments, and science journal writing to name a few. One overarching goal is to make this binder something each individual student will keep with them throughout middle school. They will continue to add to and build their binders each year. This very physical representation will be the first way to start to build connections and show students how this information will be connected. Hopefully through review of science journals, responses to writing prompts, and other formative assessments we will be able to see connections forming. Other types of formative assessments will be utilized as the need arises. While having science binders are a low tech solution to a big problem I feel they will be the first step in getting the students started off on the right foot. Science as a discipline is highly organized so there is no reason why students should not adopt this aspect of science in their learning.
If possible I will also implement google classroom into my daily or weekly routine. This will only be possible if technology is available at my school on a routine basis. Unfortunately I cannot require all of my students to use this too as they all do not have adequate access to technology to do so. Possibly I will have students use other forms of technology as well. We might incorporate Twitter as a form of communication and discussion that can carry on both in and outside of the classroom.
Another tool that I might use to help achieve my goal is a year-long bulletin board. My vision of this right now is of a jigsaw puzzle. As students start to build their knowledge and understanding we will, as a class, be able to add pieces to the puzzle. In fact we may end up with numerous puzzles built around the common themes that we will explore across the year. We may have a flow of energy puzzle, an evolution and equilibrium puzzle, and a patterns of change and cycles puzzle. These puzzles will be a way to visually connect the dots for the students and to see how information is connected across a content area.
One final example of a tool that I plan to use throughout the year will be concept mapping. Concept maps allow students to form connections and again provide a visual representation of different ideas and concepts and show how these pieces fit together. Concept maps could be organized around the different themes that I plan on addressing as well.


Overall the goals of my project will not be met with one tool, one approach to learning, or one piece of technology, but rather through a variety of differing methods, materials, and technologies. As long as I am able to build knowledge and connections, students will start to see the patterns and connect the dots themselves.
Powered by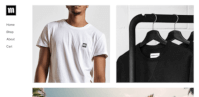 Create your own unique website with customizable templates.