Video Story Problem-Create a video of a real world problem-how does the video compare to the traditional story problem?
A stop motion video that surprises the viewer by breaking a law of physics.
Where does it STEM from? create a representation using the materials provided (Play-dough in my case) that captures what STEM means to you. The extra spicy challenge was to create a haiku poem.

Great exploration,
Hands on investigation,
new revelations.
Powered by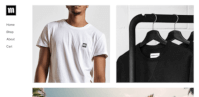 Create your own unique website with customizable templates.