Thinking back to the eleven days of face to face meetings shows me that everything we did provided a model of things we could take back to our classrooms. From day one when we were split into groups based on different metrics, every activity was carefully designed to engage us as learners. Everything we did was appropriate for adults and was easily adaptable for younger learners. Our days were filled with completely engaging and diverse learning experiences. Almost all of the activities were centered on the learner and pushed us to interact with the material in different ways to help expand our knowledge. The summer truly invigorated me as an educator and showed me what is possible and necessary to have a fully engaged classroom of young learners.
One of the most interesting activities were the quickfires. Each quickfire revealed the different strengths of the group members-some activities were better suited to different learning styles or interests. As each quickfire came and went we all ended up contributing in some meaningful way. The activities pushed us to collaborate and work together to achieve a goal. The time limits also forced us to make quick decisions and contribute to the group as individuals. The content of each activity was sufficiently challenging, but not too difficult to achieve within the designated time. Quickfires also required us to use different technologies; filming short videos; making stop motion movies; using different medium (playdough, led lights, construction paper, etc); recording song lyrics; and making memes. Quickfires also afforded us the freedom of choice. For each activity there were general parameters, but the groups accomplished each task in the manner that worked best for them. Using quickfire challenges in the classroom would provide an excellent way to build a sense of community and teamwork. Often in the grade levels I teach this is a daunting task. Group work can be extremely frustrating because it is difficult to get the groups engaged and effectively working together. The quickfire format, when adapted to appropriate content and ability levels, seems to be any excellent solution to this problem and one that I intend to implement in my teaching.
The daily world of wonder is another excellent strategy that can easily be used in any classroom and can serve several purposes. Having students identify a world of wonder is a great way to engage students in science and the world around them. It provides a way to connect the individual learner to his or her personal knowledge and interests. It gives students the chance to highlight something they wonder about and share it with the learning community. These wonders can also expose misconceptions, allowing the teacher to learn what students need to unlearn. The simple parameters for the assignment open a world of possibility for the learner to bring something that truly interests them to the table. Again, this is something I will implement from week one in my classroom especially as it fits so nicely with my ImagineIT project.
Throughout the course of the summer we were introduced to and encouraged to use a wide array of different technologies. So many of these showed us how easily we could repurpose them for use in the classroom. From Twitter, Facebook and Storify to building websites, video production and editing, each new tool was used in a thoughtful and engaging way. Many of these technologies I was familiar with, but some I had never considered as being appropriate for a classroom. Twitter is a perfect example. I had used twitter prior to the summer classes but had never truly appreciated the power it has to bring people together. In the classroom this could be just one more way to have a focused discussion on different topics without ever saying a single word.
During the summer session there were a wide variety of different assignments that we were required to complete. Each assignment was engaging and served to help us focus and clarify our thinking. Two assignments that come to mind are the iphotos and the ivideo. Both of these were cleverly designed to help us get to the heart of our imagineIT project in different and creative ways. The day at the museum really helped pull me from the 'cloud' and gave me focus. Being pushed to find three photos that represented my big idea was at first a daunting challenge, but as the time at the museum passed I found my thinking became more focused. The key was time and exposure to thought provoking visual stimulation. We all need time for our ideas to percolate and brew before we end up with that finished cup that contains the true essence of all of our random thoughts. Finding three images helped bring focus and clarity to my thinking; it gave me time to form connections between things we had read, things we had done, and things that I was seeing. It allowed me to bring clarity to my project in a challenging and personal way. The ivideo served a similar function. It was another format to allow me to find focus and clarity. Again, with both of these activities there was freedom of choice in how we accomplished each task. There was a general expectation but how we got to the end product was up to our individual creativity. These types of activities were perfect models of performances of understanding. While the actual activities might be challenging to use in my classroom (there being limits in access to certain technologies), the ideas behind the assignments provide valuable lessons on how to design interesting and engaging activities that will serve to show student understanding of content and ideas.
Over the course of the summer we read a wide array of different articles. For me two of these articles gave me valuable insights. One of the big challenges as an educator in our test-driven setting is the amazing amount of materials that we are supposed to cover. This is a daunting task and often leads to superficial coverage at best. Students leave with a thin understanding of a broad array of materials. This coverage is like morning dew, it quickly evaporates leaving the student with little to no knowledge or understanding. As a teacher I often find myself frustrated when confronted with a student who you feel should have some specific knowledge gained in previous grade levels but shows no such knowledge in the present. The challenge is how to bring deeper understanding, rather than superficial coverage. This quote sums up this position perfectly,
"
Do we cover the material, knowing full well that what we cover will be understood superficially at best --- accommodated, but not assimilated? Or do we forget about coverage and work to help children test their untutored conceptions against the real world through challenging questions, predictions, and experiments, knowing that we will be sacrificing breadth for the sake of depth?"
(
Teaching for Conceptual Change: Confronting Children's Experience Bruce Watson and Richard Kopnicek). The true challenge comes in letting go, forgetting about covering everything, and focusing in on a depth of understanding that will be enduring and not like the morning dew.
The second reading that really struck a chord with me was the piece on teaching for aesthetic understanding. Reading this provided a true 'aha!' moment. I had been struggling with my imagineIT project up to this point. I felt I was lacking focus and a clear purpose. The big idea of my imagineIT program was completely justified and clarified with this reading. Getting students to see the wonder of science all around them, to form connections between big ideas, and to apply science concepts in different contexts is what it's all about. Science education should be all about seeing the wonder in everyday things and to use knowledge to help you explain and understand what is going on in and around you every moment of every day. Aesthetic understanding is all about finding these connections and applying them. It's about coming to a true understanding of, not just knowing, what you see and experience. The following quote is what really brought clarity for me regarding my imagineIT project,
"Part of coming to powerful science learning through aesthetic understanding is an increase in the frequency of connections one makes between science ideas and personal, real-world experiences."
(Teaching for Aesthetic Understanding, Dissertation by Mark Girod, Michigan State University) Another powerful quote for me was the following,
"The power of Maggie's learning does not stop at changed perception. She is obviously moved to explore, investigate, look for examples, and even to teach others what she has learned about science."
(Teaching for Aesthetic Understanding, Dissertation by Mark Girod, Michigan State University) Overall this article showed me what powerful science education should be. Finding ways to help bring wonder to the world for students, to help them build connections, and to know how to apply their learning across different contexts. It's not just about learning the vocabulary, laws, and concepts, but rather about understanding them and knowing how to apply them throughout your daily life both inside and outside of the classroom.
The final takeaway for me from the summer was how we ended each day. Giving us time to jot down our observations and reflections from the day was a kind of an exit ticket for the day. Having these reflections serves many purposes. One, it gave us time to think and jot down big ideas or take aways from what we learned that day-this is something students should do everyday, but all too often time is not allotted. This will no longer be the case in my classroom! Two, it show a progression of learning. Each day we added to our reflection, building knowledge and ideas and connecting past and present learning. Finally, as a completed piece of writing, it allowed me to cement ideas together to build a larger understanding of the big ideas across the course of the summer. Each day's reflection was formative and each small formative piece allows me to create this summative piece to show all that I learned.
Powered by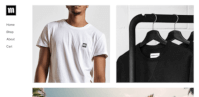 Create your own unique website with customizable templates.